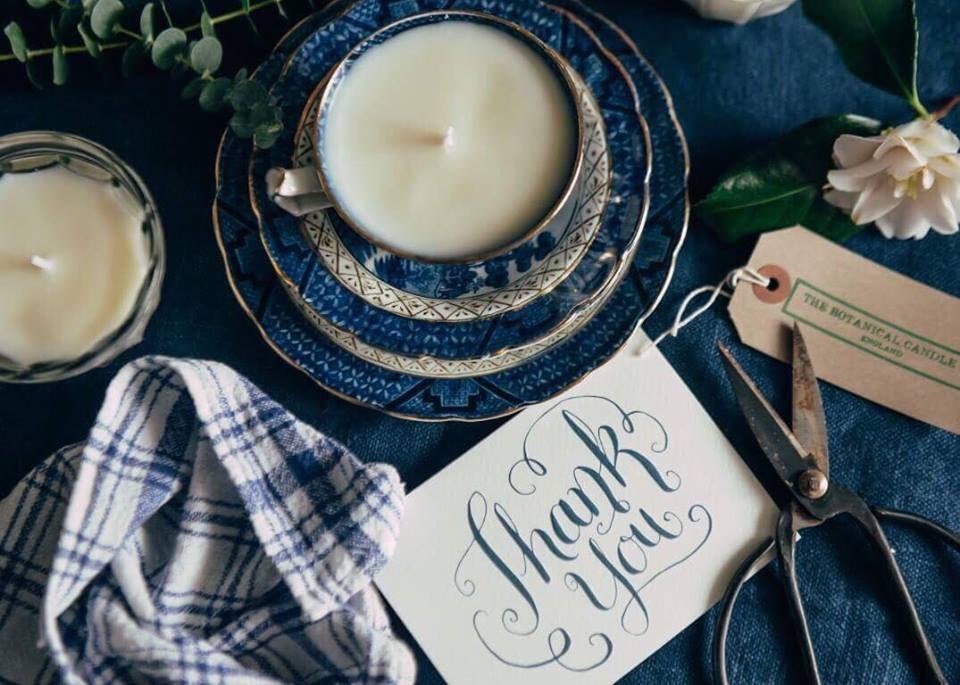 2016 has been a whirlwind year for The Botanical Candle Company and we wanted to have a look back over the past twelve months at some of our highlights. We never imagined for a second that we would meet so many wonderful people or have such exciting opportunities presented to us this year. We are so thankful for every word of encouragement and your invaluable feedback. 
In the bright spring days we decided to tentatively start selling our candles on Etsy. They were received well and we were delighted with our first few sales of gorgeous vintage pieces. We got to know the staff at our Post Office pretty well over those first few weeks as we'd dash in and drop off the parcels every day...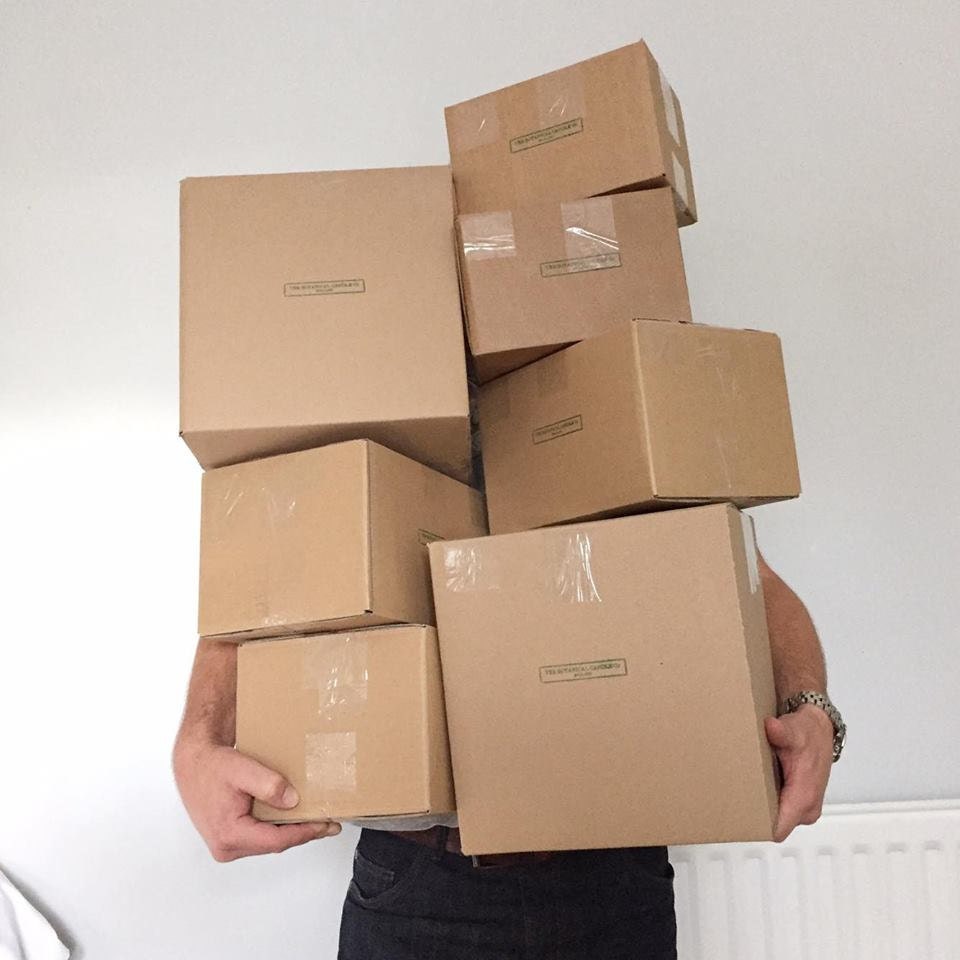 April rolled around and Sarah-Lou visited us on a sunny Sunday afternoon to visually capture the story of our candle making. With the cats wandering in and out and the odd dash down the stairs for props or more tea we spent a couple of hours together whilst we made a few candles and she documented the process. The resulting images feel natural and relaxed, reflecting the passion and care that goes in to our candles.
Thanks again for these lovely pictures, Sarah-Lou!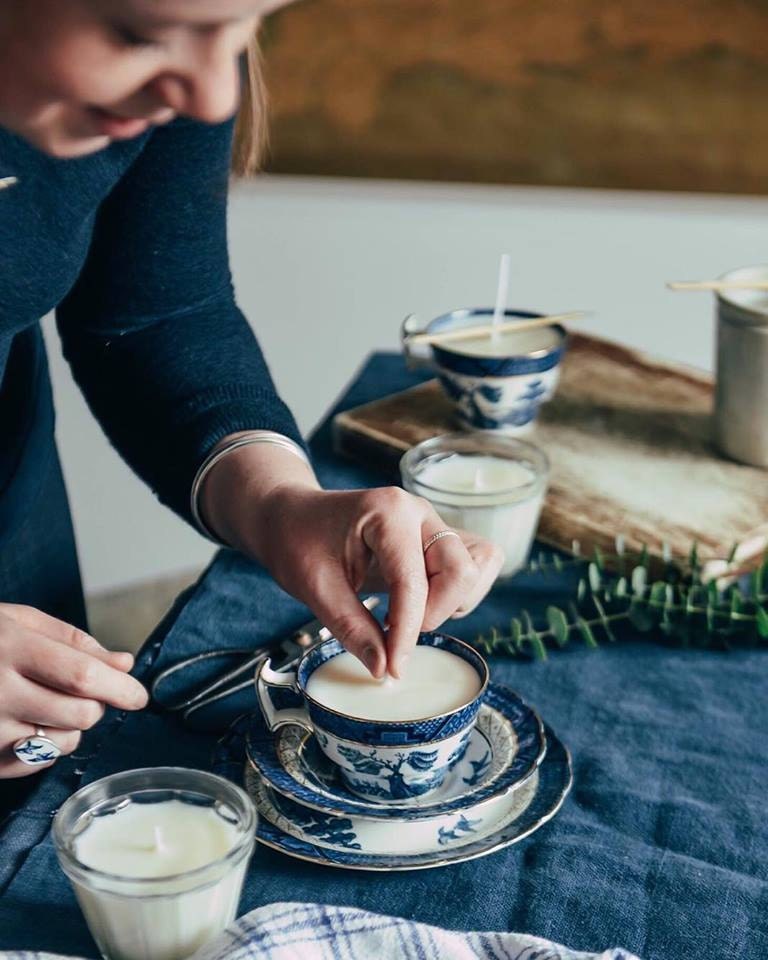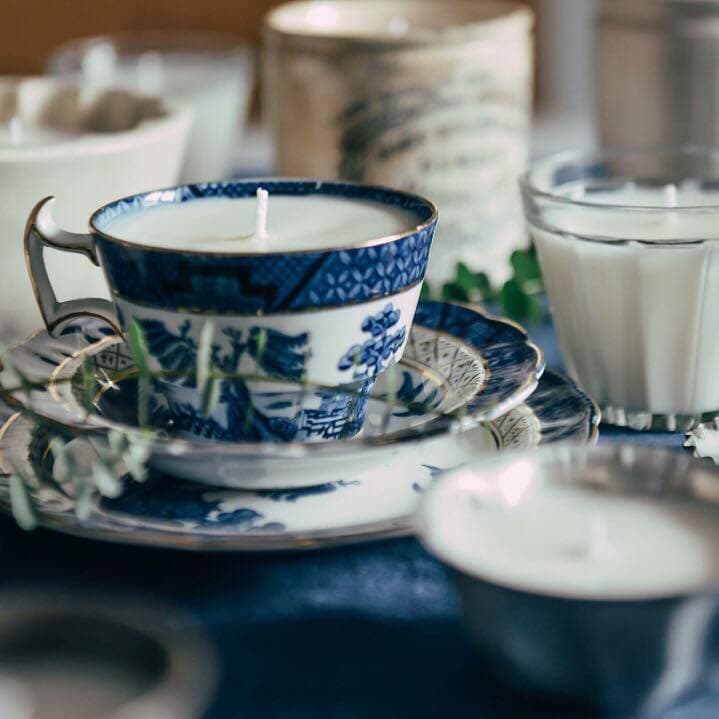 Summer approached and we set about creating a new kind of soy wax oil burner melt to add to our range. We wanted them to be different to anything that was currently available and decided adding dried botanicals would be just the thing to set our melts apart. It would make them look beautiful and also add an extra layer of fragrance.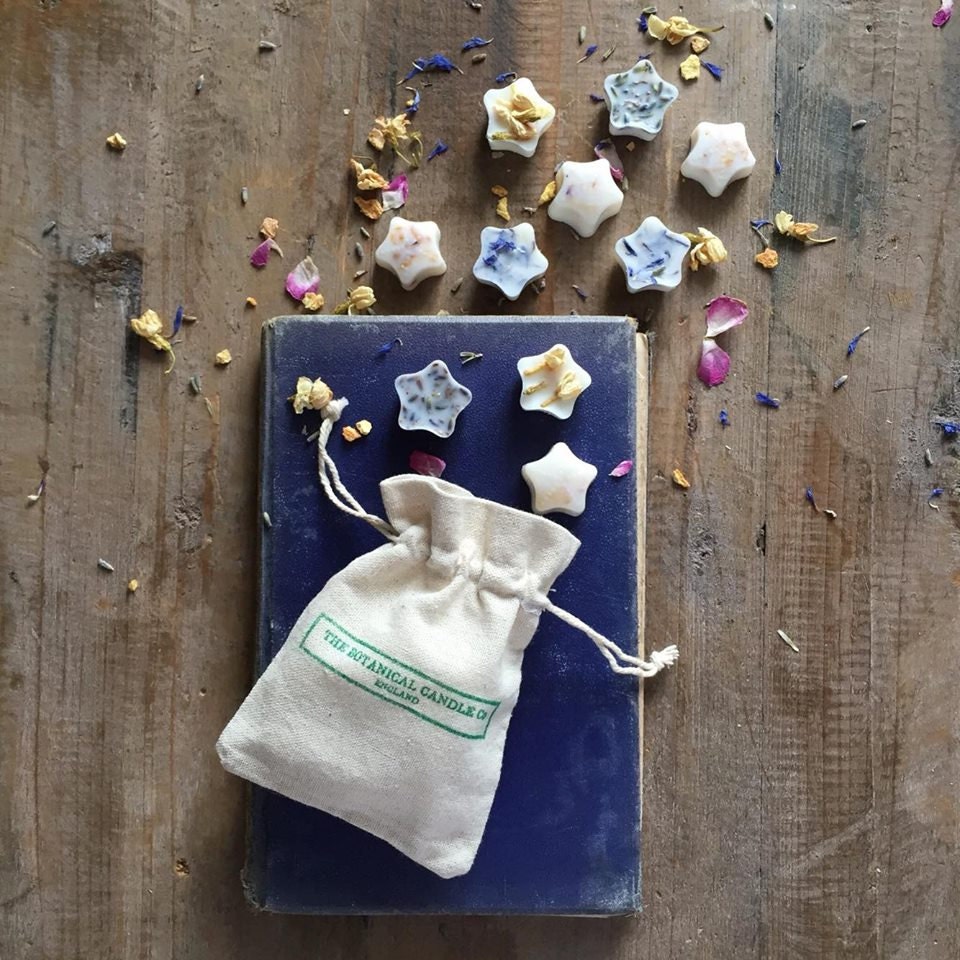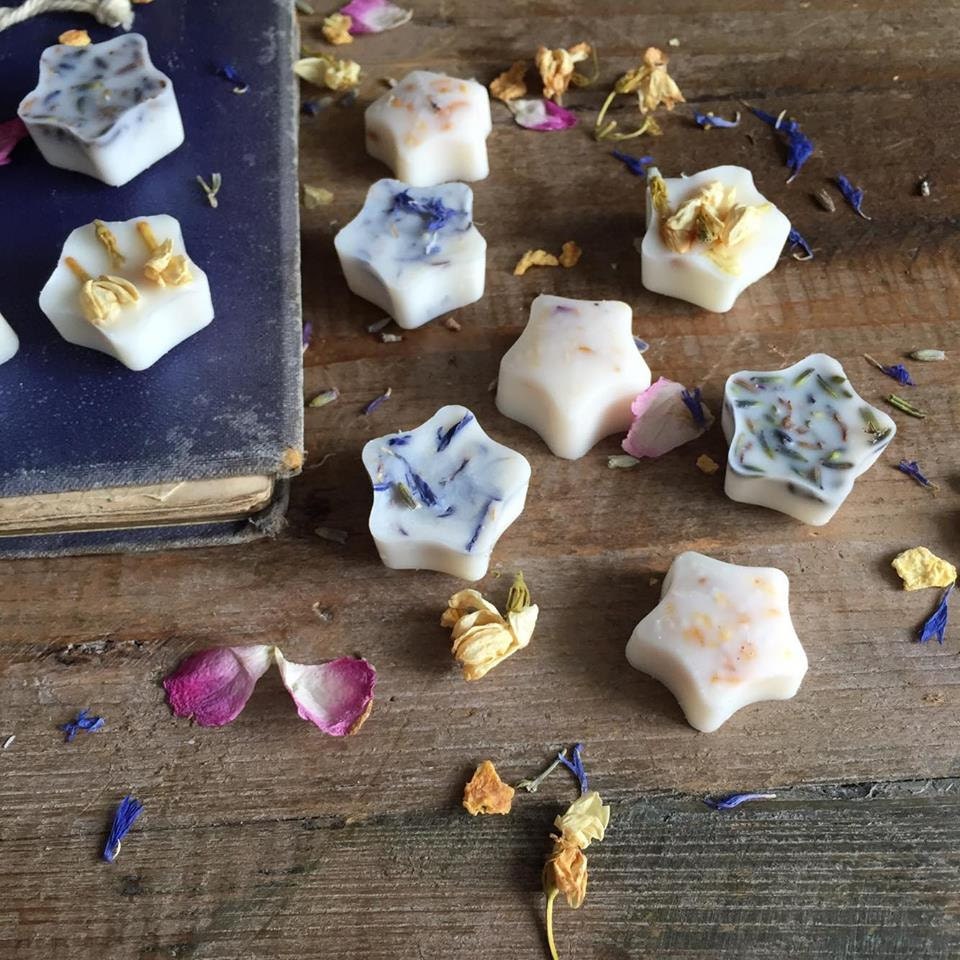 We perfected and launched our Botanical Soy Wax Melts© in early June and they were an instant hit. With pouches of ten melts of the same fragrance or a combination to choose from we wanted to give you a scent for every mood and occasion. Lavender has proven popular with parents to try and help settle little ones at night and our Lemon Eucalyptus blend is perfect for kitchens. Not to overlook our special Chrismas scents which were in high demand as soon as the evenings began to draw in.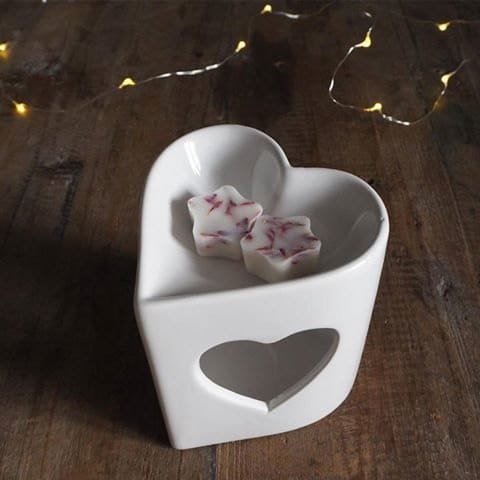 As well as being able to purchase our oil burner melts online you can also find them at the tempting treasure trove that is Beulah's Vintage Attic between Salisbury and Andover, just off the A303. We also bring them along to markets where you pick and choose exactly what you'd like. 
Speaking of markets we've had our busiest days ever at the wonderous Frome Independent Market and also enjoyed two days at the new (and very lovely) Dorset Brocante which was held in the spring and autumn at the Larmer Tree Gardens. Markets are our favourite days so a huge thank you to all of you who came along and said hello, we hope to see you at more than ever in 2017.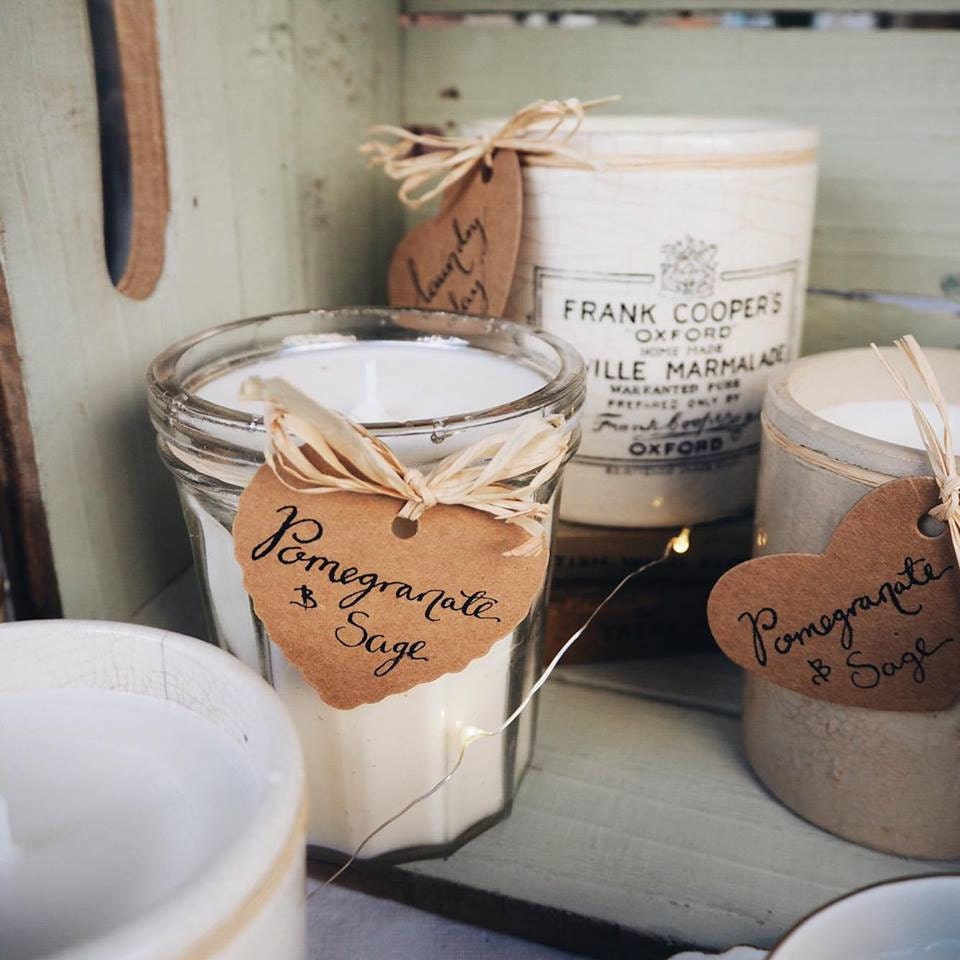 In early Autumn we were lucky enough to be invited to Deans Court for their Honey & Harvest celebration. Deans Court is an estate in the beautiful market town of Wimborne which is just a stones throw from us. The team run the estate with sustainability and ingenuity at the very heart of everything they do. During the day we explored the stunning house, sprawling kitchen garden, gorgeous shop and cafe. There were demonstrations, talks and a home-grown lunch too! 
Having just released our pure beeswax range of candles we jumped at the oppourtinity to see the beehives up close. We also took along some hand-rolled miniature beeswax candles for the fellow guests to take away with them...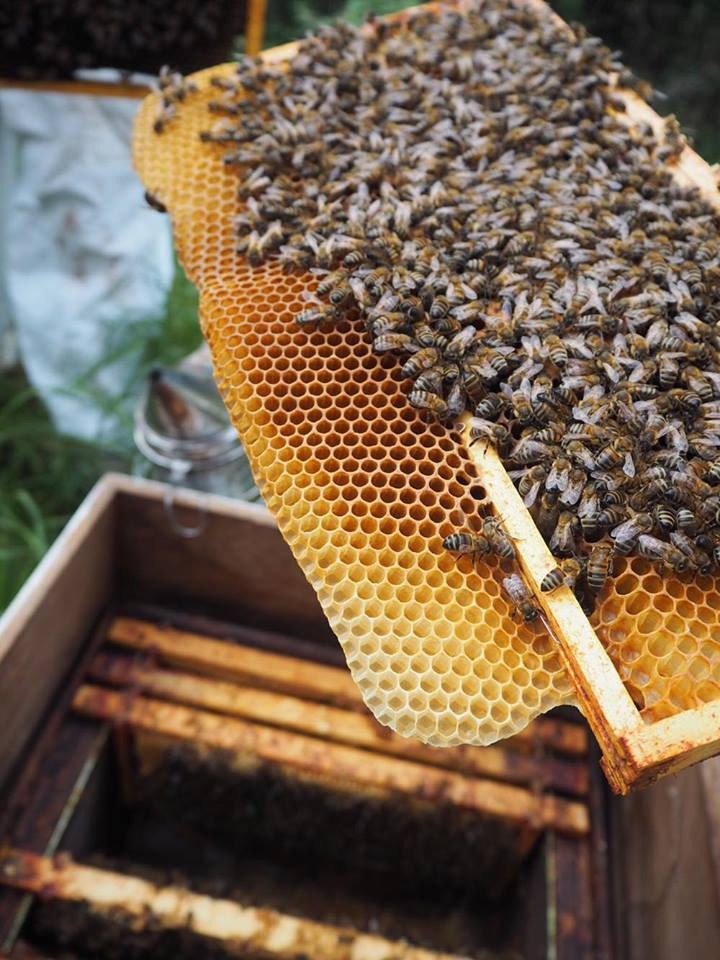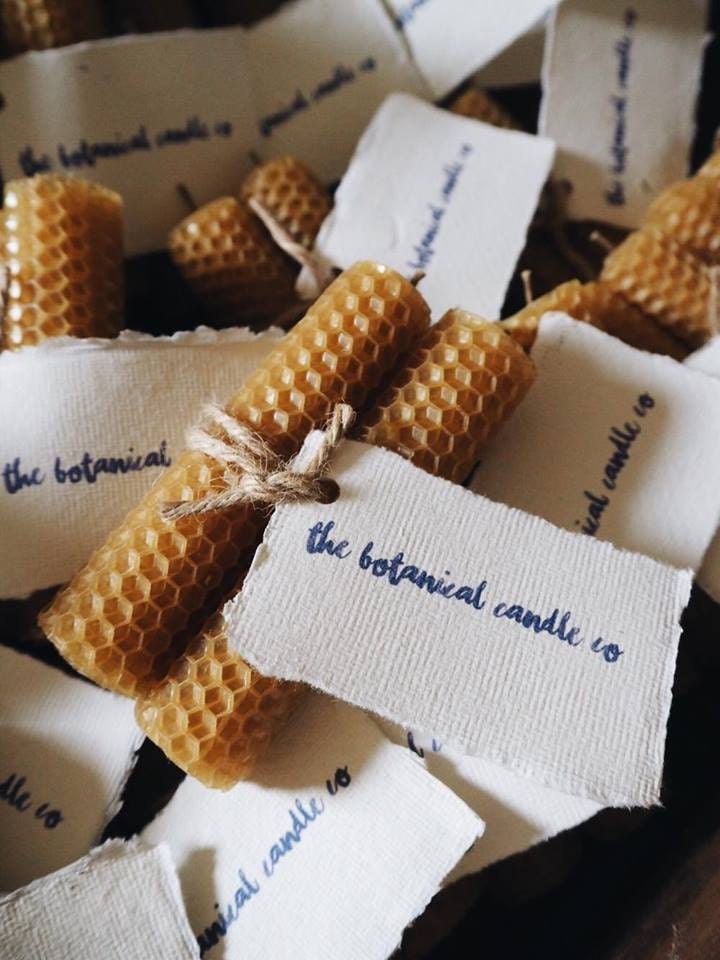 In the run-up to Christmas we had some exciting moments including being featured in Reclaim magazine with our gorgeous marmalade jar candles and seeing our Weck jar candles on Etsy UK's Twitter feed thanks to a kind feature from Pretty Posh Oh My Gosh!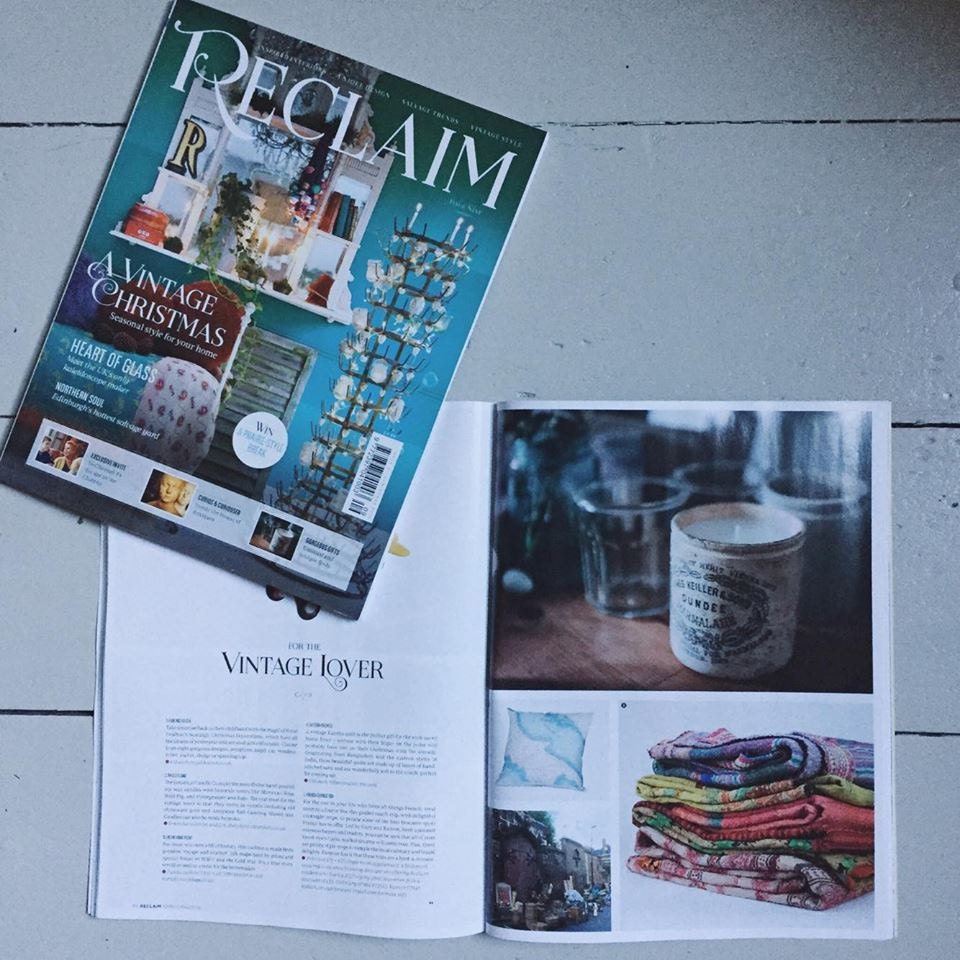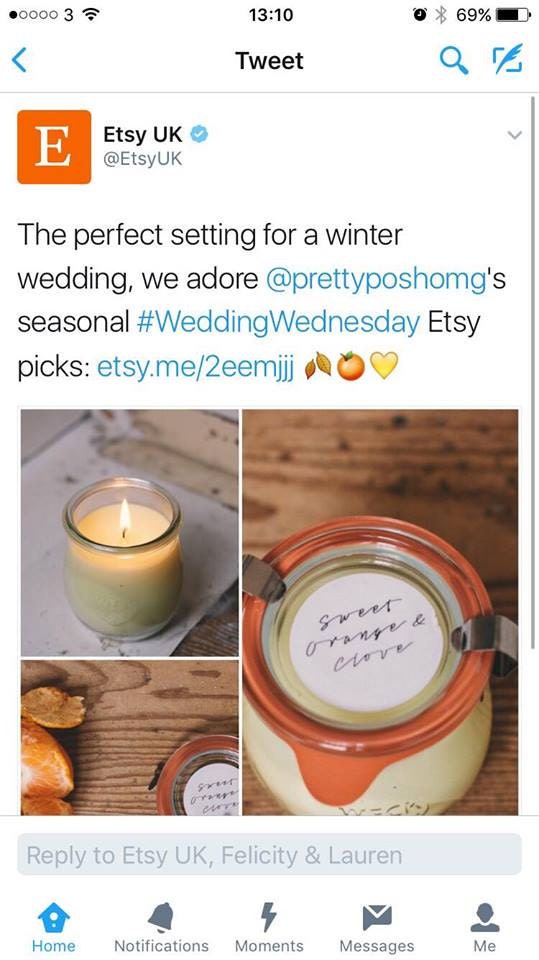 We had long admired The Foodie Bugle on Instragram and were thrilled when we were asked to become a supplier. Silvana and her team are champions for well made, quality items that will stand the test of time. Their tea and cake is also un-rivalled so if you're in Bath any time soon, do make sure to pay them a visit. You're guaranteed to leave with a clutch of gorgeous things and you'll find our Weck travel candles and amber glass jar candles gracing their very stylish shelves.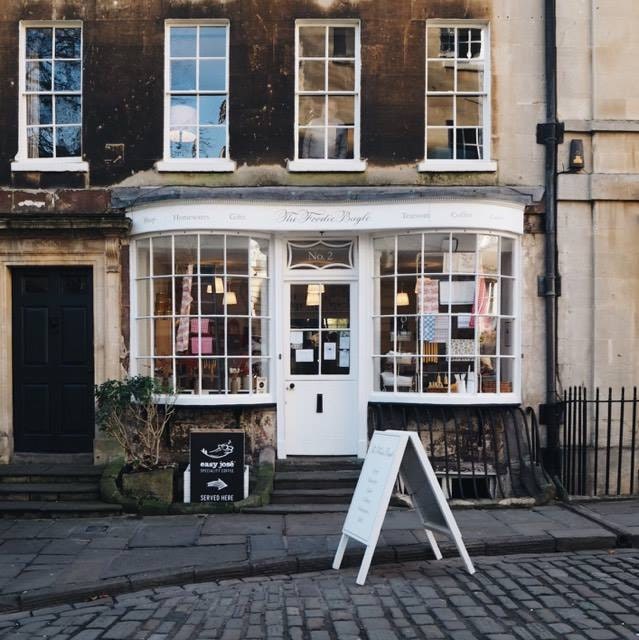 So all that remains is to say a huge   t h a n k   y o u   to our customers, stockists, suppliers, friends and family. We are excited to see what 2017 might bring and are already working on our new scents for spring! 
Thanks again everyone, 
Amalia & James