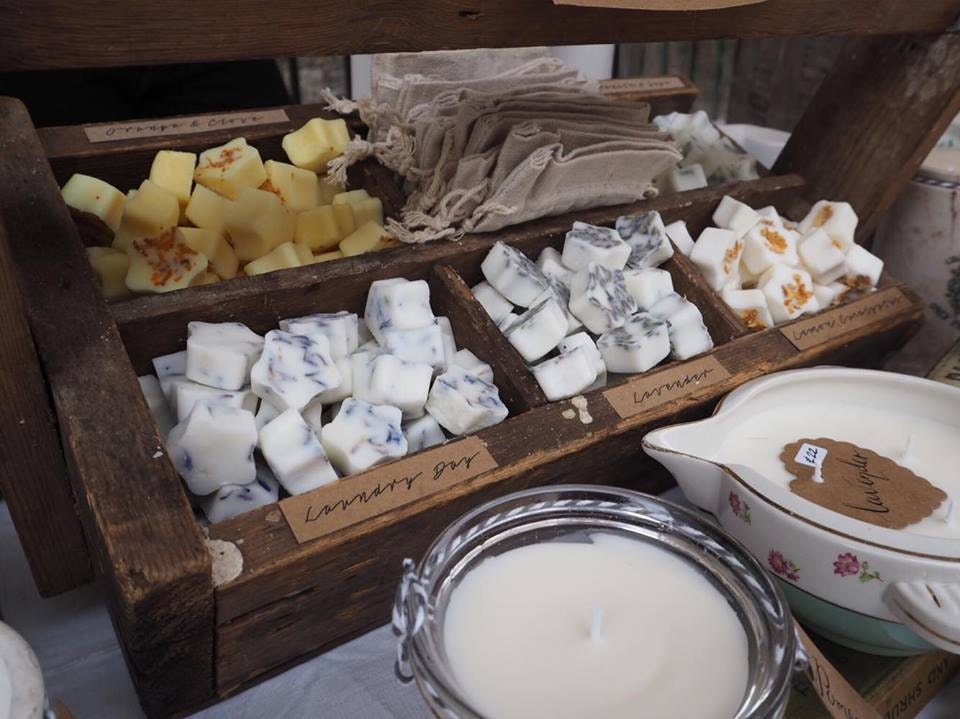 We set out to create soy wax oil burner melts that were different to those currently on the market. By using botanical extracts such as petals, dried peels and herbs our Botanical Soy Wax Melts© both look and smell beautiful and are unique to us.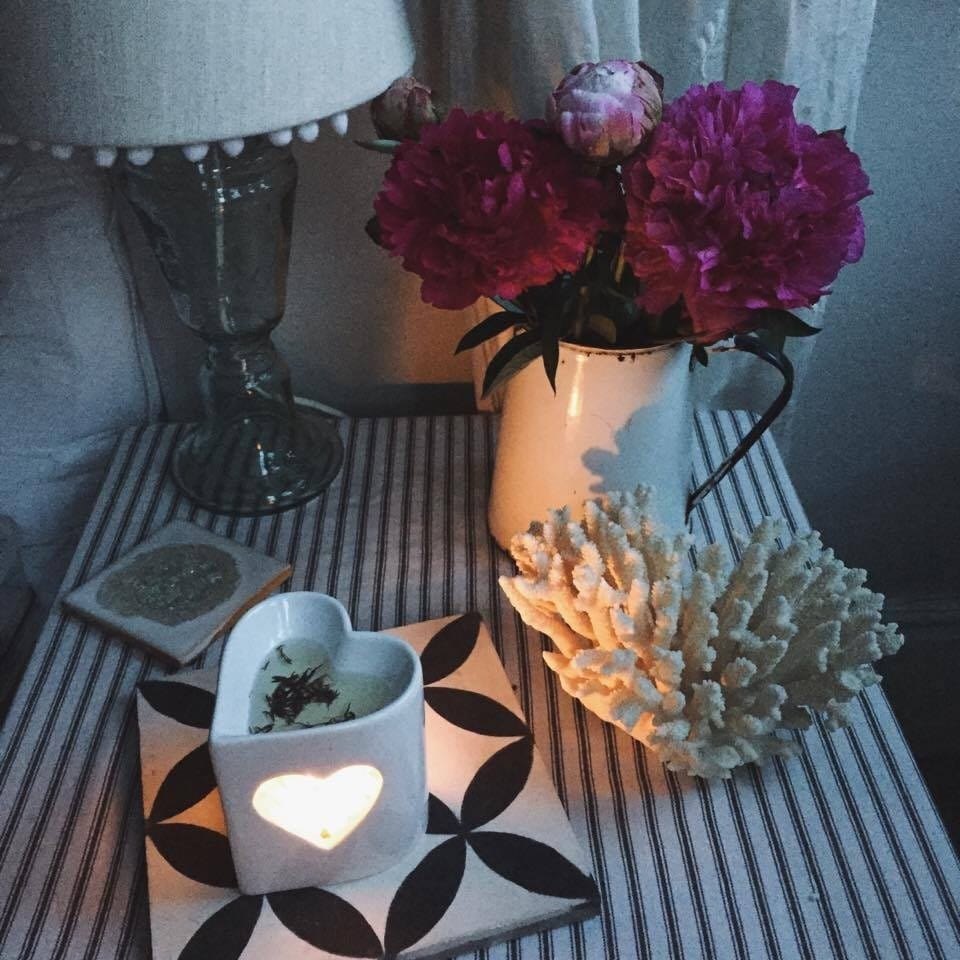 The soy wax holds either essential oils or fragrance oils which gently diffuse as they heat up. Each melt will last around 10 hours meaning you'll have at least 100 hours of fragrance from one pouch of melts. 
Depending on the seasons our range of scents varies. For autumn we recently released warming Sweet Orange & Clove as well as earthy, fruity Pomegranate & Sage. All of our melts are presented in adorable little drawstring bags and if you come and see us at a market you can pick your own combination.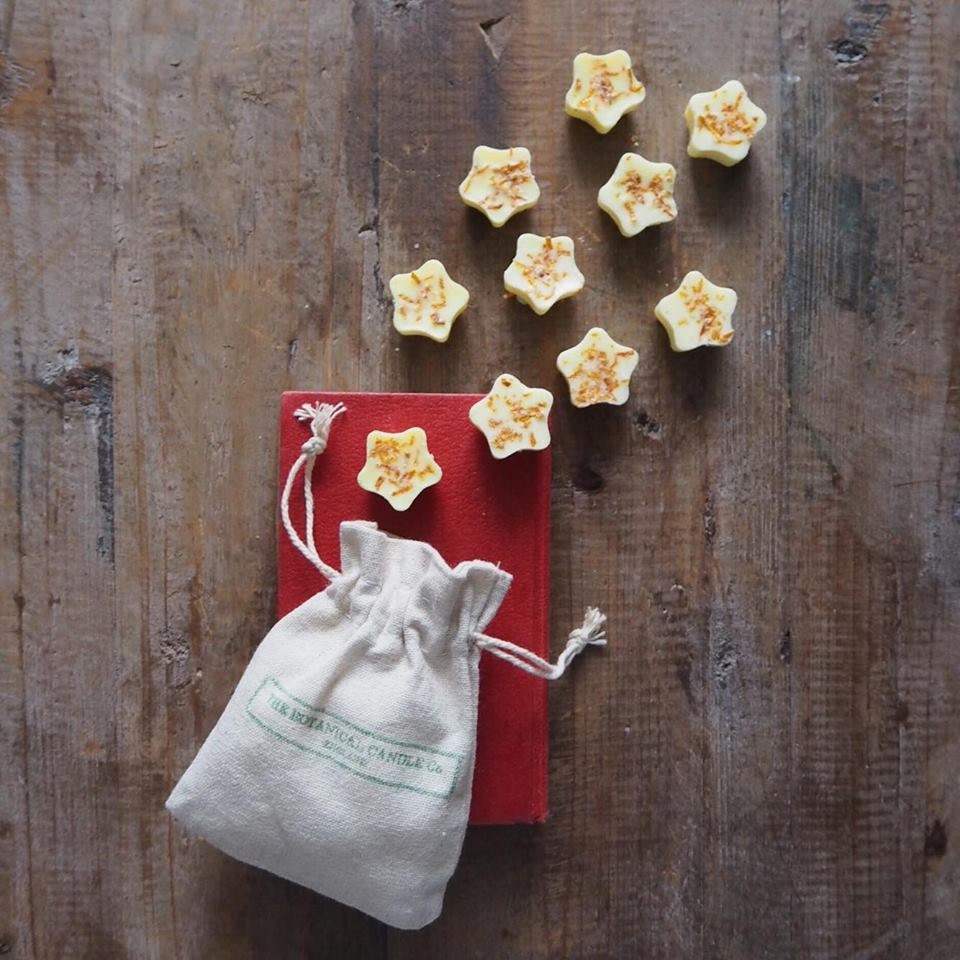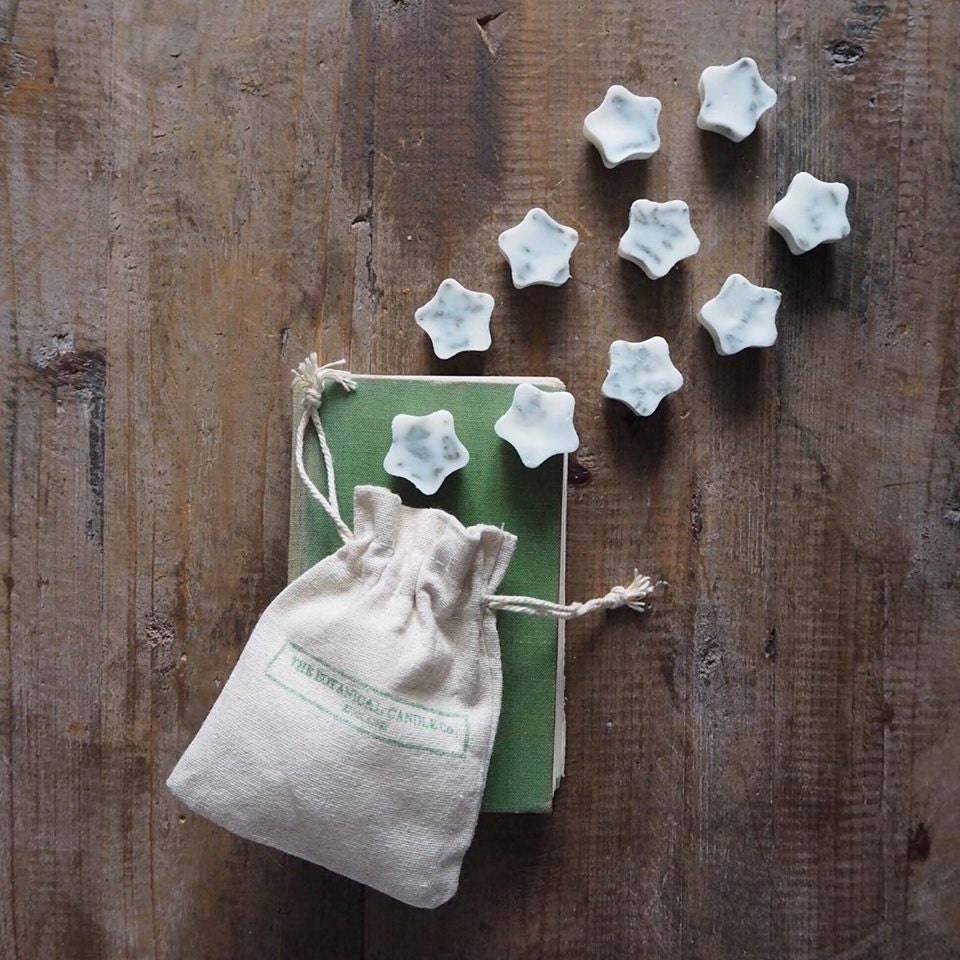 For the indecisive there's also our ever-popular Mix & Match pouch of melts which includes:
2 x Pomegranate & Sage with dried Sage leaves
2 x Sweet Orange & Clove with dried Orange peel
2 x Lemon Eucalyptus with dried Lemon peel
2 x Lavender with dried Yorkshire Lavender
2 x Laundry Day with dried Cornflower petals
Our oil burner melts can be used in any standard oil burner or warmer, including electric ones but we also stock a beautiful white heart-shaped burner if you need one.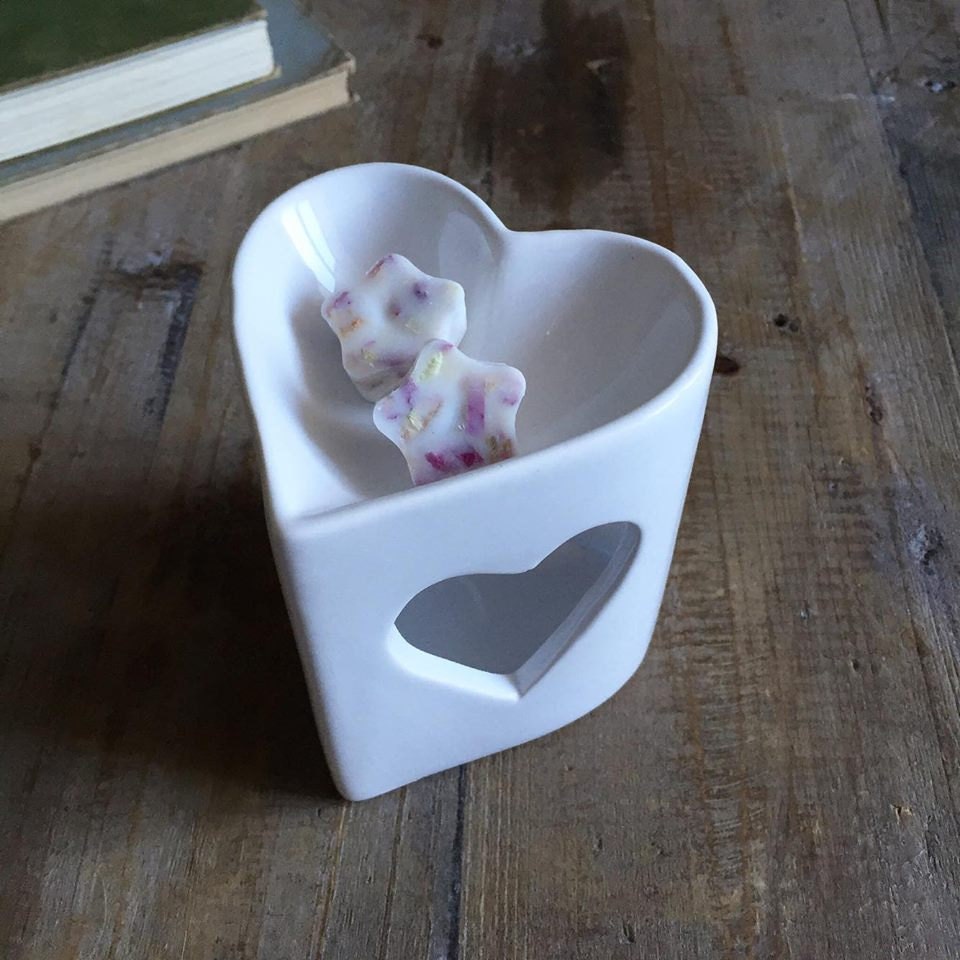 Simply pop a couple of melts in the well, light a tealight underneath and enjoy hours of fragrance. Scents can be combined (Lavender & Laundry Day work especially well) and if you want to change the fragrance before it's burned down completely just let it solidify and then gently prise the wax out with a round ended knife. 
We also recently added premium 100% pure beeswax melts to the range for something extra special. Beeswax actually purifies the air as it burns and can be benfitial to asthma or allergy sufferers.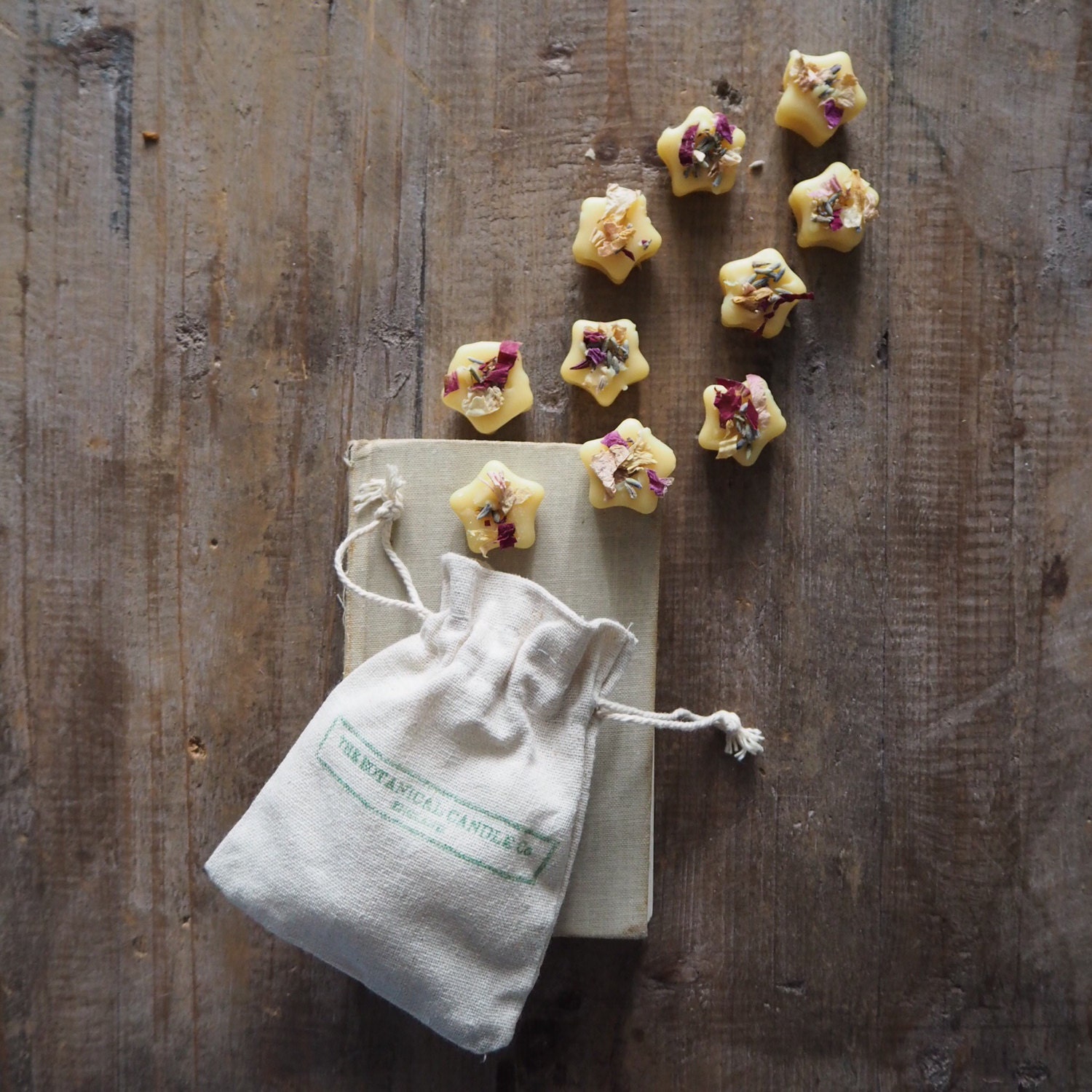 If you have any questions about our Botanical Soy Wax Melts© or any of the candles in our range please don't hesitate to let us know. 
Thanks for reading and happy diffusing!
Amalia & James
The Botanical Candle Co.